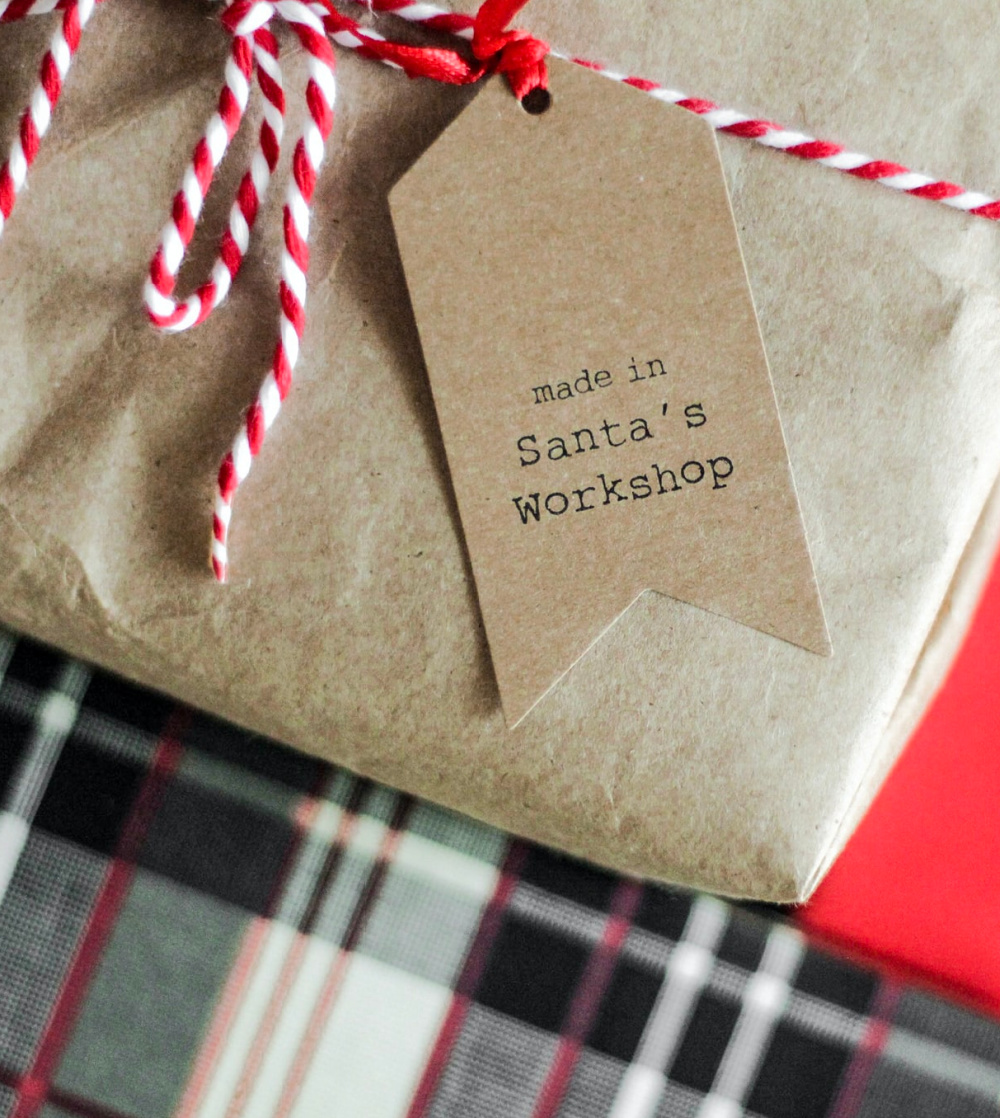 Holiday Gift Boxes are LIVE! As the holiday season approaches, we wanted to put together a special box for your special someone. We have two sizes available for purchase; you're guaranteed to find something for even the most difficult person to shop for on your list. Each box is filled with one-of-a-kind, handmade wood products. Boxes are packed and sealed with tape, ready for you to wrap them up with a bow. All products are made by the Lumber Store team.
Let's take a peek inside the boxes.
Santa Box
The Santa Box is our larger box with all the bells and whistles. It contains one charcuterie presentation platter, one end-grain cutting board*, two tealight holders, six coasters, and one BBQ scraper.
Click here to purchase your Santa Box
Jingle Box
Our smaller sized Jingle Box contains only the essentials: one end-grain cutting board*, two tealight holders, and four coasters.
Click here to purchase your Jingle Box
Product Descriptions
Charcuterie Presentation Platters are made from local Pacific Coast Maple, grown and sustainably harvested right here in the Fraser Valley! These boards have a natural luster and shine to them. The board is approximately 1-1/4″ thick, 8″ wide, and 14″ long, actual finished size may vary slightly. Each board is finished with a food-safe mineral oil. These make beautiful serving platters or jumbo cutting boards!
End-Grain Butcher Block Cutting Boards are Pacific Coast Maple. This is a versatile cutting board that won't dull your knives as you chop and prep! Sizes range from approximately 1-1/4″ thick, 6″ or 8″ wide, and 8″ long. Perfect size to use as a trivet for hot casserole dishes, chopping up the ingredients for your next delicious meal, or a serving board for cheese.
Tealight Candle Holders made from Yellow Cedar are a perfect rustic addition to your Holiday centerpiece. These 3-3/4″ x 3-3/4″ cubes are rough sawn, showing visible bandsaw marks on the outside. Our favourite part about these is how the Yellow Cedar smells so good!
Coasters are a matching set of Pacific Coast Maple coasters, in a simple 4-1/4″ x 4-1/4″ square design. These coasters are left natural, without any finishing product, allowing any condensation from glasses to be absorbed and protect your furniture from water marks. You can customize these yourself with a varnish or lacquer, if you would prefer a shiny coaster.
BBQ Scrapers are manufactured from Red Alder. The scraper features a flat edge, making it fully customized to your particular grill, and an extra long handle to keep your hands safe from the heat of the grill.
*Please note that we have a limited amount of end-grain cutting boards, you may find an alternative style Pacific Coast Maple cutting board in your box.