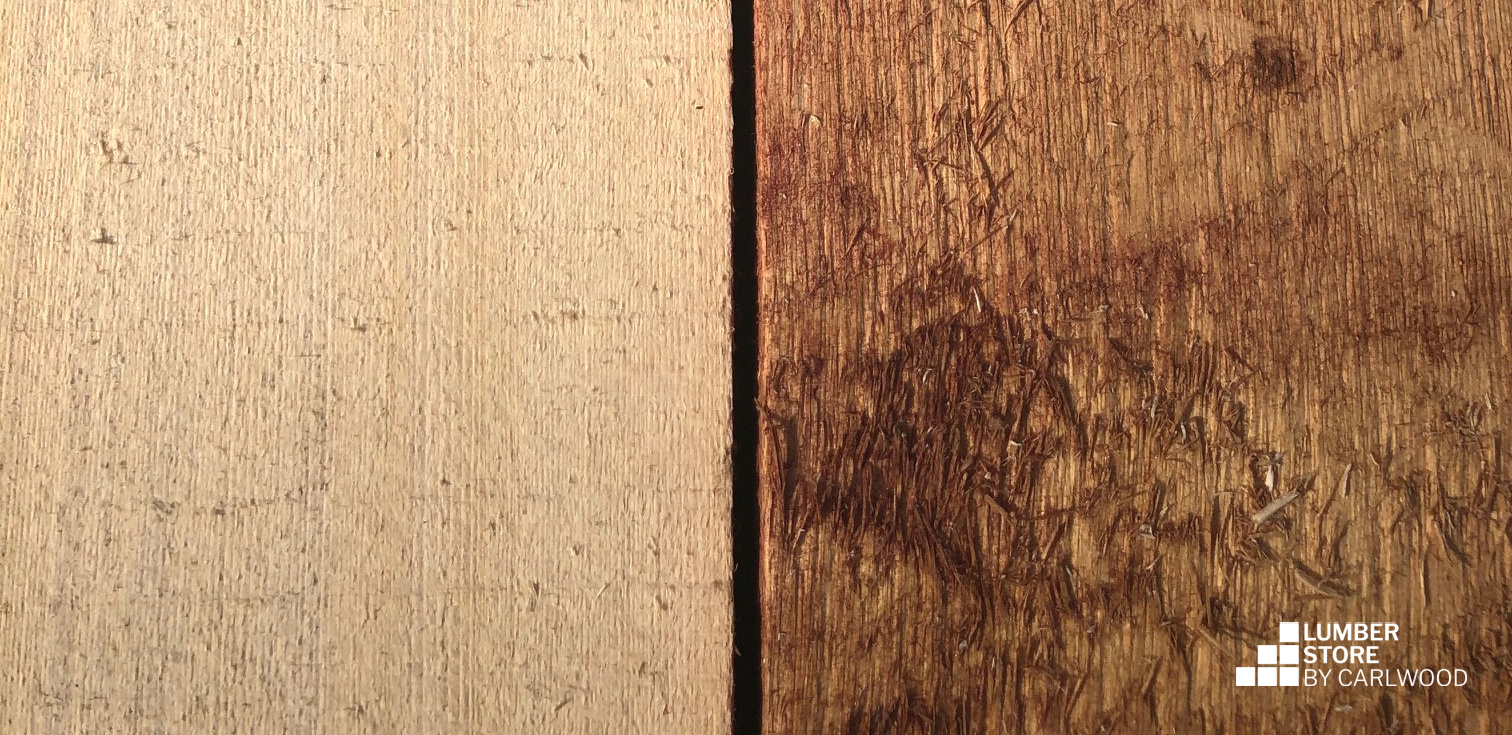 We recommend the bandsaw finish finish for the majority of projects. Bandsaw finish provides a "clean face" to work with, leaving you the option to finish the pieces further (such as sanding, painting, or staining) or simply enjoy the natural weathering process of the wood. This finish is not smooth, it is still rough to the touch. Our bandsaw finish removes 1/8″ from each face. As an example, 6″ x 6″ posts would be actual size 5-3/4″ x 5-3/4″.
Mill finish is a rougher and potentially dirty surface, it will be provided "as is". Orders placed with mill finish will be full dimension items, however it might have one or more faces with a bandsaw finish if we have to mill the order from larger stock. Mill finish is a great option for garden beds, raised planter boxes, or any project that will get dirty over time.
Here are some beautiful examples to highlight the differences between bandsaw finish and standard mill finish.