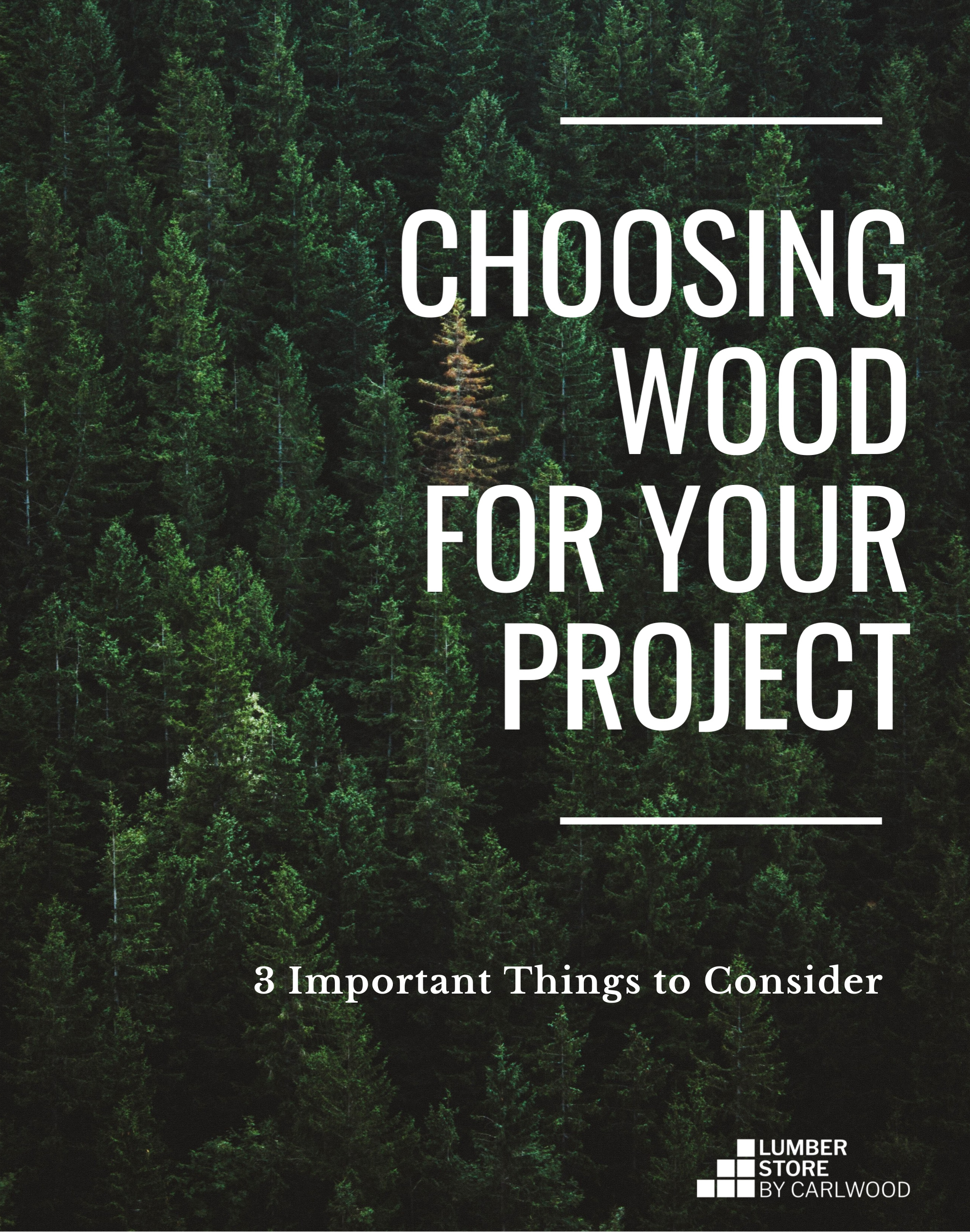 Choosing the right materials for your project is essential to make sure that it is completed successfully! We compiled a few of the most important things to consider when you are shopping for wood materials.
Indoor vs. Outdoor – if your project is going to be outside in the elements, natural durability is very important. Fibers within a piece of wood will expand and contract with temperature and weather changes (sun and rain). Any indoor projects have the same risk of contraction. We recommend letting wood acclimatize to the indoor "climate" to avoid having gaps (shrinkage) appear in your project after completion.
Kiln Dried vs. Green – green wood (straight from the log) has a higher moisture content which can make it easier to work with (a little softer and more flexible than kiln dried). Keep in mind that green wood will dry over time and lower grades of wood will have a higher risk of warping or twisting. The kiln drying process helps reduce the chance of warping and allows the wood to maintain its shape throughout its lifetime. Refer to the first point as indoor vs. outdoor applications will play a large role in your decision of using kiln dried or green.
Finished vs. Natural – the last point to consider is the finish of your project – will you enjoy the natural beauty and leave it "natural" to weather into a silver-grey color, stain it to enhance the look of the grain, or paint it to match something else? Painting green wood might result in the paint peeling off due to the higher moisture content. Fresh sawn (green) wood might not soak up as much color (stain) as dried pieces, but remains a viable option if stain is necessary for your project. Try to let green wood stabilize for at least 30 days before staining.
Need some advice on which wood will fit with your project? Send us a message and we would be happy to help!